Ryan Leaf gives advice to fellow No. 2 overall pick Zach Wilson: 'No more talking'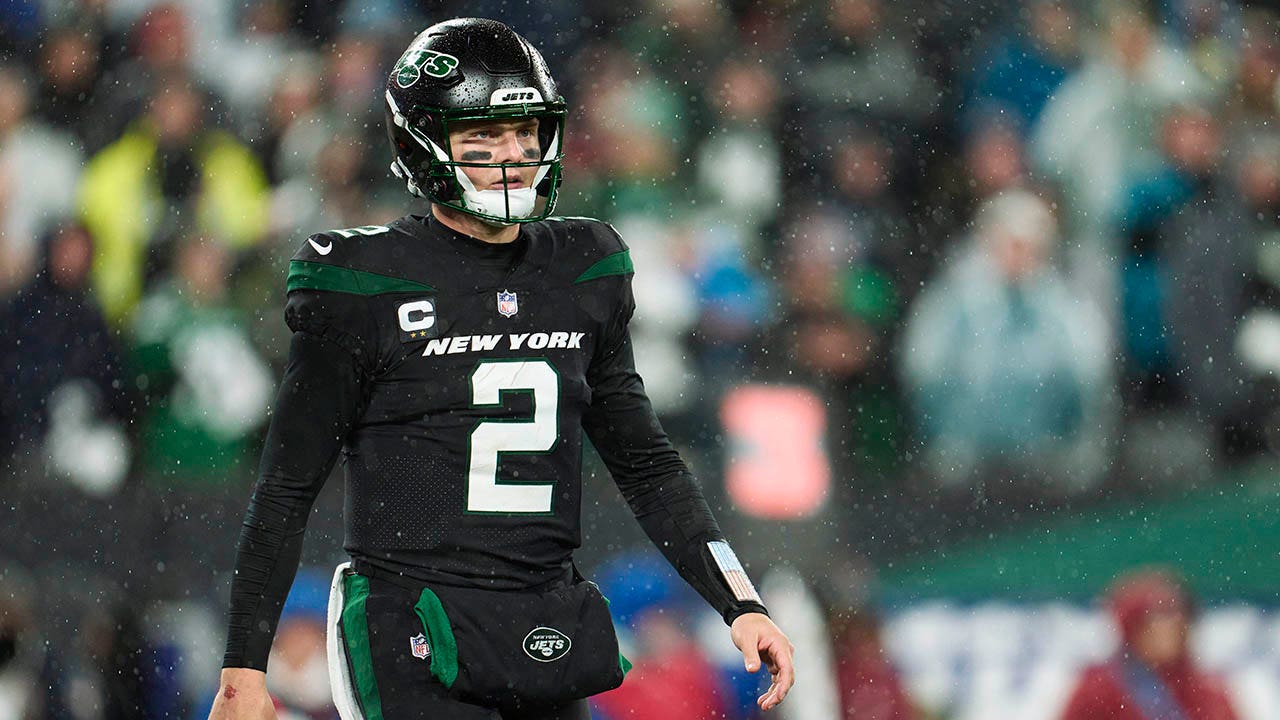 If anyone knows about not living up to sky-high expectations, it's Ryan Leaf.
Leaf was the second pick of the 1998 NFL Draft behind Peyton Manning by the San Diego Chargers, and he's widely regarded as the biggest bust in NFL history. A combination of poor play, injuries and bad behavior led to his career ending in 2001 after just 25 games.
At the moment, that sounds pretty similar to the start of Zach Wilson's career. He was the second overall pick in 2021.
The New York Jets quarterback has completed just 55.2% of his passes for 4,022 yards, 15 touchdowns and 18 interceptions in 24 games through his first two seasons.
CLICK HERE FOR MORE SPORTS COVERAGE ON FOXNEWS.COM
The Jets' front office did everything in its power to advance Wilson to the next level, but he was arguably the worst quarterback in football this year. Many think if the Jets had any other starter they would've made the playoffs.
Amid his poor play, Wilson has not taken blame and once said he did not let the Jets' defense down after the offense put up three points in a game in New England. That prompted criticism from teammates, coaches and the media, and Wilson was benched for several weeks.
Wilson's situation is all too familiar to Leaf, who had some advice for the 23-year-old.
RAIDERS' TIGHT END DARREN WALLER SALIVATING AT THOUGHT OF AARON RODGERS GOING TO VEGAS: 'IT'S GONNA BE LIT'
"Right now, it's gonna be all about action. No more talking about anything," Leaf told the New York Post. "If anyone wants to talk to him, just say, 'When I've figured it out, and I'm a decent quarterback, then I'll talk.' There's nothing he can say that's going to change the minds of anybody right now. He's got to go out and perform.
"Unfortunately, when you're a top three draft pick, you might not get that opportunity again because expectations have been set so high. Hopefully, he ends up in a place where he has the chance to be a starter again, but this just weighs like an anchor. It just does. Unfortunately, you don't get many second chances to start when you're a top three drafted quarterback. You might get to back up somewhere else."
The Jets have made it clear they are in the market for a quarterback, and all signs point to interest in Aaron Rodgers.
FORMER NFL PLAYER VONTAE DAVIS 'DOING WELL' FOLLOWING DUI ARREST, BROTHER VERNON SAYS
Leaf made his criticism of Wilson known in November.
"I've had a better life then (sic) Jets fans the last decade and I spent 3 of those years in prison, respectfully of course," Leaf tweeted.
Leaf said he has a relationship with Mike White, who took over for Wilson after his benching. But he has not spoken with Wilson.
"Zach was the second overall pick, struggled and is getting hit with a lot of the B-U-S-T word. It would be a perfect opportunity for someone like that to reach out," Leaf said, adding Wilson's destiny in the league is "most likely … as a backup." 
CLICK HERE TO GET THE FOX NEWS APP
"But he hasn't. I get it. Because I had opportunities like that too. Terry Bradshaw and John Elway and stuff reached out to me, and I just kind of told them to f— off. So I get it. I understand it. But I want him to be as successful as he can be."
The Jets went 7-10 and were alive for the postseason heading into Week 17. They recently hired Rodgers' former offensive coordinator in Green Bay, Nathaniel Hackett, for the same role.